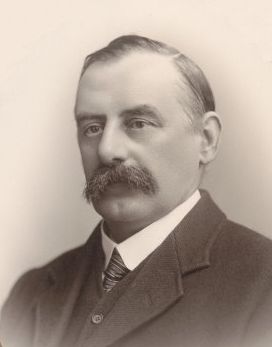 Born: 6 April 1864 (Wartling, Sussex, England)
Died: 5 March 1925 (at his residence at 6 Balmerino Avenue, Toorak, Victoria)
aged 60 years.
Buried: ( Brighton Cemetery, Melbourne, Victoria)
Parents: Rev. James CHATAWAY and Elizabeth DRINKWATER
Marriage: 8 November 1890 (Rockhampton, Queensland) to Anna Maria ALTERIETH
Religion: Church of England
---
Thomas Drinkwater Chataway was born in Wartling in Sussex England in 1864 the son of a Church of England Minister. He was the younger brother of James Vincent Chataway who was the M.L.A. for the seat of Mackay from April 1893 until his death in 1901.
Thomas attended school in Charterhouse in England and emigrated to Australia in 1881. His brother had emigrated to Australia in 1873. Initially he farmed land at Liverpool Plains before moving to Mackay where his brother lived in 1882. He then worked as a sugar-boiler at the Habana Sugar Mill .
He followed his older brother James into journalism and was put on staff at the Mackay Mercury in 1886 when his brother purchased the paper in partnership with W.G. Hodges.
On 8 November 1890 he married Anna Maria Altereith in Rockhampton.
In 1892 he with his brother established the Sugar Journal and Tropical Cultivator. Thomas was the editor and manager. By 1896 he was editor and manager of both publications. In 1905 he was in charge when the Mackay Mercury and the Mackay Chronicle were merged to form the new newspaper the Daily Mercury. He eventually sold his interest in the newspaper in 1911.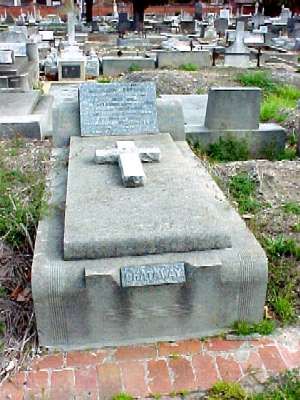 T.D. Chataways grave in Brighton Cemetery, Melbourne.
He served three one-year terms as Mayor of Mackay from 1904 to 1906 before being elected to the Australian Senate in December 1906 on an anti-socialist platform.
He was regarded as politically conservative and ardently protectionist. He had argued for in the late 1880's for the reintroduction of Pacific Islands labour.
He was an acknowledged authority in Parliament on the press, posts and telegraphs and was a member of the 1909 select committee on press cable services. He was defeated at the 1913 elections after only serving a single term.
The Federal Leader of the Opposition employed Chataway in Sydney in 1916 as his secretary. Senator E.D. Millen employed him as a personal assistant in 1917 when taking responsibility for repatriation.
After the Great War, Chataway returned to journalism in Melbourne. He died from arteriosclerosis at Toorak on 5 March 1925. He was survived by his wife, two sons and a daughter. He was buried in Brighton Cemetery.
Information Sources:
A biographical register of the Commonwealth Parliaments 1901-1972, By Joan Rydon (1975), Canberra. p. 40.
Australian Dictionary of Biography, Volume 7, 1891-1939, A-Ch, Melbourne University Press (1979), p. 621-622.
http://www.brightoncemetery.com/HistoricInterments/Politics/chatawayt.htm
National Library of Australia, Image no:VN3694589
Queensland Federation Index 1890-1914.
---
If you can supply any further information or photographs on the above please contact us by EMAIL
Glen Hall
---
---
© Glen Hall 2001-2017.
page created 08 July 2004.
last updated 17 July 2017 .
Site maintained by Glen Hall.